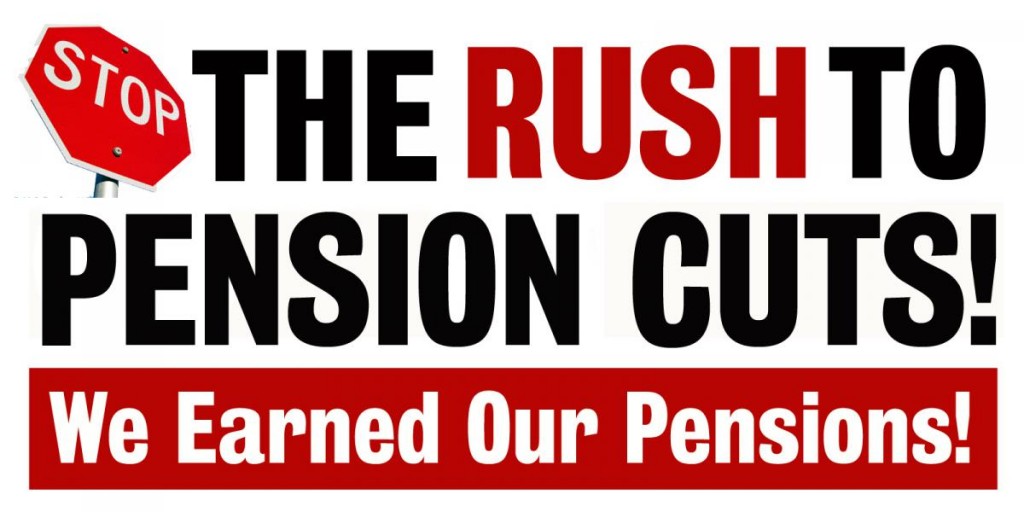 The Detroit News reports on a public hearing held yesterday to allow comment on proposed benefit cuts to the Central States Pension Fund, one of the largest Teamster retirement funds.
One retiree spoke bluntly to reporters about prospects for himself, and for people being vested in the plan in the future.
"If they get this plan passed, who would want to join Teamsters when they just screwed 100,000 retirees?" said Fred Bora. "It's going to have a bigger fallout. It's really going to go down hill. We're still going to get the short end of the stick."
The fund is being reorganized under the Multi-employer Pension Reform Act of 2014, which was signed into law by President Obama. Obama's appointee to oversee the cuts, Kenneth Feinberg, noted after the hearing that he had authority to impose the reorganization plan over any and all objections.
The trustees of many multi-employer funds used money from those funds to lobby for the Act, against the better interests of the rank and file union members and retirees they purport to serve.
Under the plan being considered, retirees could lose up to 70% of their monthly benefits, at a time when their employers (such as UPS) are reporting record profits. A typical pensioner would go from $3000 a month to $1200 a month in benefits.
Read more on the public hearing: Hundreds speak out on proposed Teamster benefit cuts
Read more at Teamsters for a Democratic Union: Treasury to Hold Town Hall Meetings