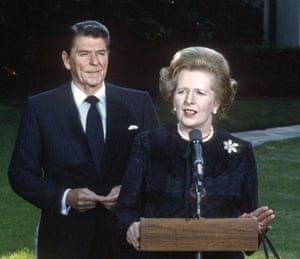 George Monbiot explains.
So pervasive has neoliberalism become that we seldom even recognise it as an ideology. We appear to accept the proposition that this utopian, millenarian faith describes a neutral force; a kind of biological law, like Darwin's theory of evolution. But the philosophy arose as a conscious attempt to reshape human life and shift the locus of power.

Neoliberalism sees competition as the defining characteristic of human relations. It redefines citizens as consumers, whose democratic choices are best exercised by buying and selling, a process that rewards merit and punishes inefficiency. It maintains that "the market" delivers benefits that could never be achieved by planning.
Read the full article: Neoliberalism – the ideology at the root of all our problems | Books | The Guardian