David Rovics
A Song Apropos of the Day: John Brown by David Rovics
David Rovics sings of the Saint Patrick Battalion, in concert at Belfast.
Here are some links to articles that caught my eye this week.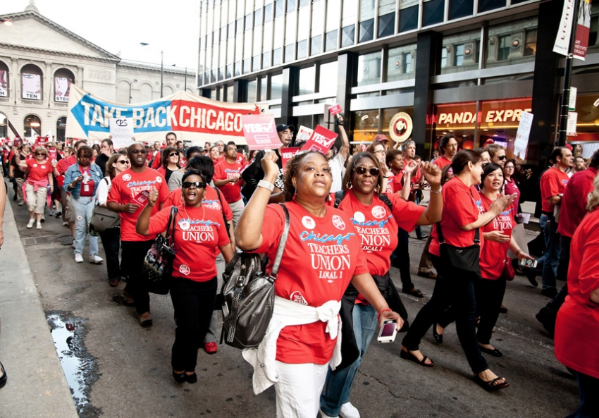 6 Ways Wall Street Is Hosing Chicago Teachers – Matthew Cunningham-Cook unpacks how the country's biggest investment firms are endangering the Chicago Teachers Pension Fund.
We Need to Fight for Equality – William Spriggs reflects on how the Labor Movement and the Civil Rights Movement must be united.
Catholic Social Teaching and Adjunct Faculty Organizing – John Russo writes about Catholic Universities and the Social Teaching of the Church.
Some Facts That Poverty-Deniers Don't Want to Hear – Three-quarters of conservative Americans think poor people have it easy. Paul Buchheit shows that they don't.
Imagine If People Were Paid What Their Work Is Really Worth to Society – Professor Reich imagines.
Films that Debunk Corporate Education Reform – A list of must-see videos from Diane Ravitch's Blog.
Israel/Palestine FAQ – Who are the Palestinians? Who are the Israelis? Is Folk Singer David Rovics a self-hating Jew? Find out in this FAQ.
Do Palestinians Really Exist? – When he was nine years old, Dean Obeidallah finally learned about his father's people.