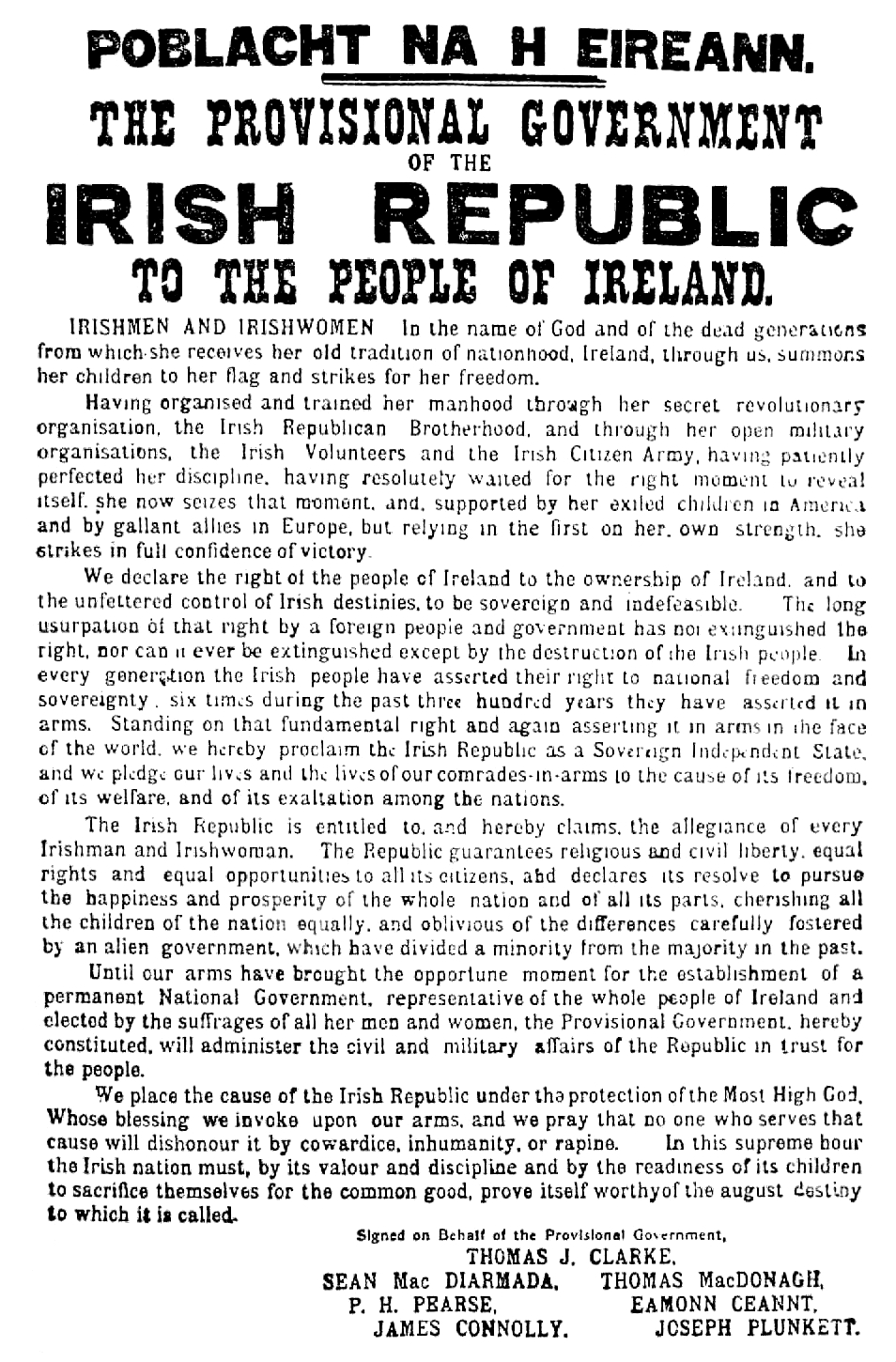 On this 100th anniversary of the Easter Rising, we remember the martyrs who lost their lives in the cause of freedom. Here are some links apropos of the day.
1916 The Irish Rebellion (Documentary from The University of Notre Dame)
Between The Risings (Special Issue of Jacobin Magazine)
The Writings of James Connolly
Our demands most moderate are – We only want the earth!