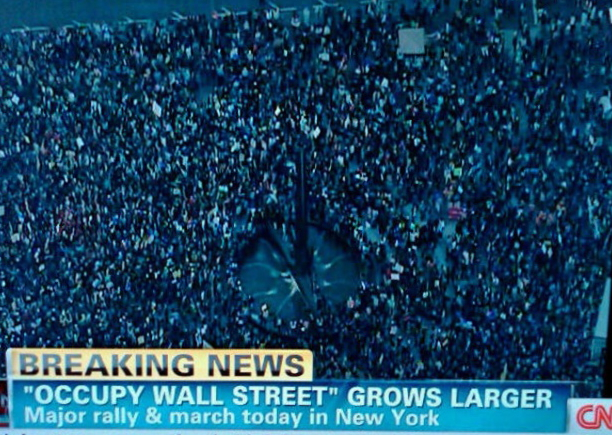 Yesterday I watched in dumbstruck awe as tens of thousands gathered in New York City and throughout our nation for a day of action, commencing with a demonstration in the financial district and culminating in a nice little stroll by more than 30,000 across the Brooklyn Bridge (and other bridges around the country).
The significance of these events has still not quite set in. It is clear that this movement is not going away. Other than that, the moment is simply too large for me to grasp.
Remember those images from the Arab Spring? Tens of thousands rose up against military dictatorships and toppled them by their mere refusal to be obedient any longer.
As nearly as I can reckon, this is like that.
Full Coverage From OccupyWallSt.org: November 17: Historic Day of Action for the 99%.