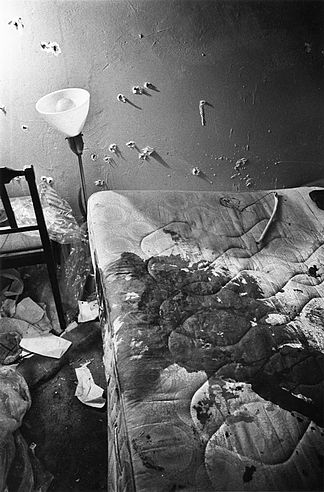 Today marks the 45th anniversary of the assassination of Fred Hampton by the Chicago Police. Five years ago, on the fortieth anniversary, Democracy Now aired a retrospective.
On December 4th, 1969, Chicago police raided Fred Hampton's apartment, shot and killed him in his bed. He was just twenty-one years old. Black Panther leader Mark Clark was also killed in the raid.

While authorities claimed the Panthers had opened fire on the police who were there to serve a search warrant for weapons, evidence later emerged that told a very different story: that the FBI, the Cook County state's attorney's office and the Chicago police conspired to assassinate Fred Hampton. Noam Chomsky has called Hampton's killing "the gravest domestic crime of the Nixon administration."
See the full report: "The Assassination of Fred Hampton: How the FBI and the Chicago Police Murdered a Black Panther" | Democracy Now!.