Solidarity With The Chicago Teachers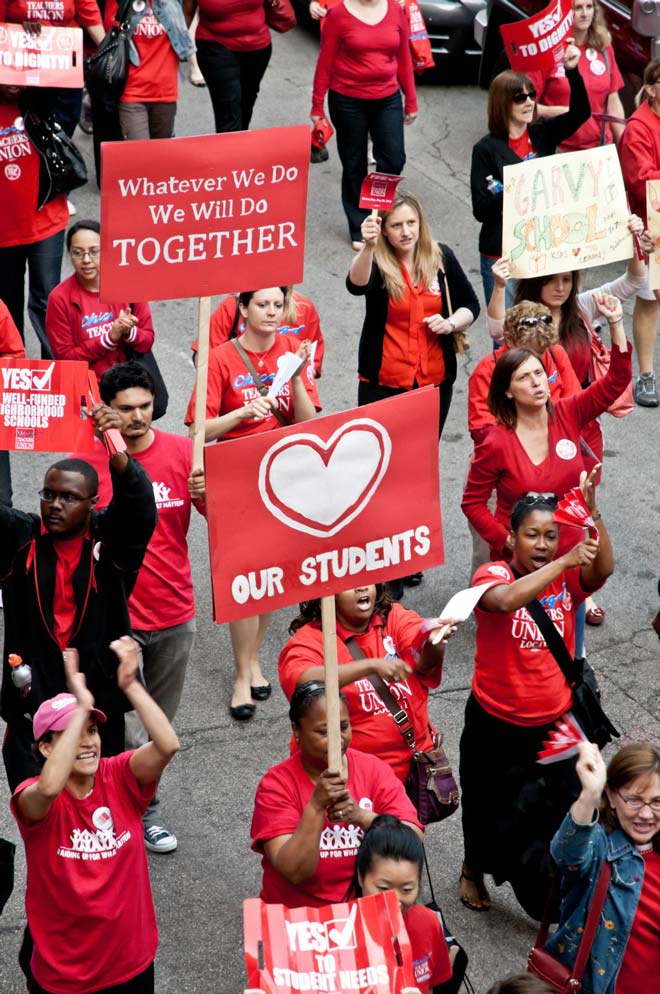 The Chicago Teachers Union is currently on the front lines of a fight to defend public education. You can show your support by making a contribution to their Solidarity Fund. Every dollar helps.
If you care about the future of public education in America, take a few minutes to read The Schools Chicago's Students Deserve - a new study from the CTU which argues in favor of proven educational reforms to dramatically improve the education of more than 400,000 students in this district of 675 schools.
Download the Executive Summary