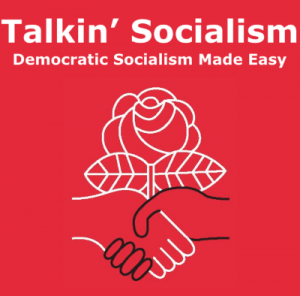 The Chicago DSA's Talkin' Socialism podcast was one of the first that I found when I was looking for an education in the matter. These are recorded each month in conjunction with the regular meeting of the chapter, and have covered a wide range of topics from socialist history and theory to current events here in Illinois.
Recently, the program has undergone something of a reboot. Producer Robert Roman has moved the show site to WordPress.com, and the feed has been resubmitted to the iTunes directory.
Highly recommended. Here are some links.