The first of May is a moment for us to remember the Chicago Haymarket Martyrs of 127 years ago. These Chicago anarchists helped to lead the major battle of the day, not only for the 8 Hour Day, but also for social liberation.
Chicago's Four Star Anarchists and several other allied groups have issued a joint statement titled Remembering the Past, Fighting for Tomorrow. It includes a short history of May Day, an examination of present conditions, a positive vision for our world and a call to action.
I commend it to you as appropriate for this May Day, 2013. Click here to read it.
Solidarity!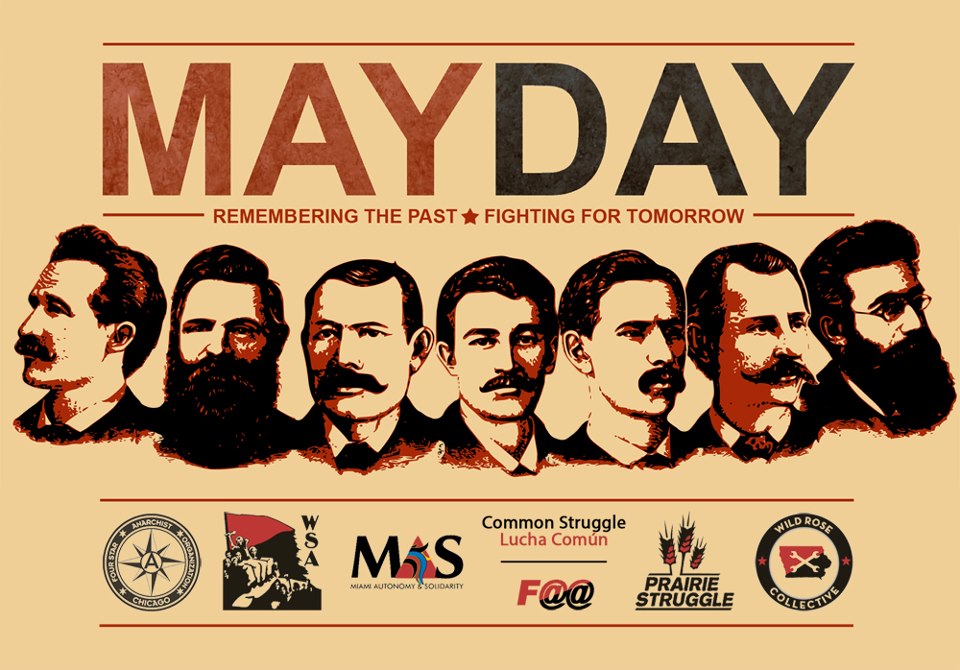 ★★★