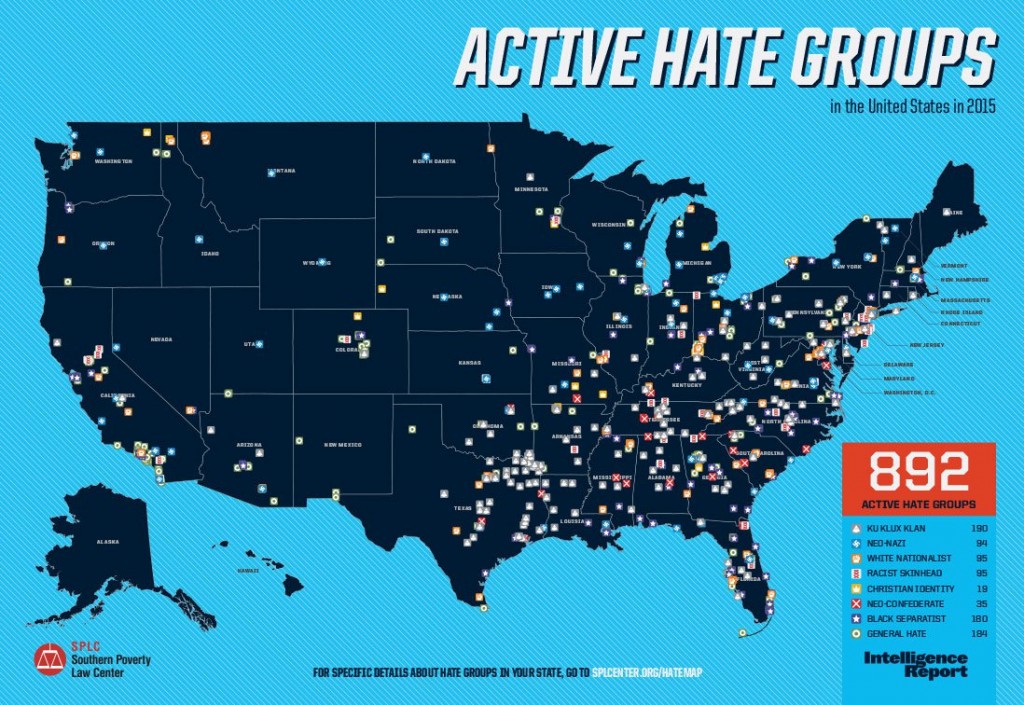 The number of extremist groups operating in the United States grew in 2015 according to the Southern Poverty Law Center's annual census of hate groups and other extremist organizations.
Much of this growth can be attributed to the shameful bigoted rhetoric of Donald Trump and other candidates within the GOP. It's not an exaggeration to say that the Republican party has become one of the leading national advocates for hatred.
Read More: SPLC's Intelligence Report: Amid Year of Lethal Violence, Extremist Groups Expanded Ranks in 2015 | Southern Poverty Law Center
Click here to download the full report in PDF format.