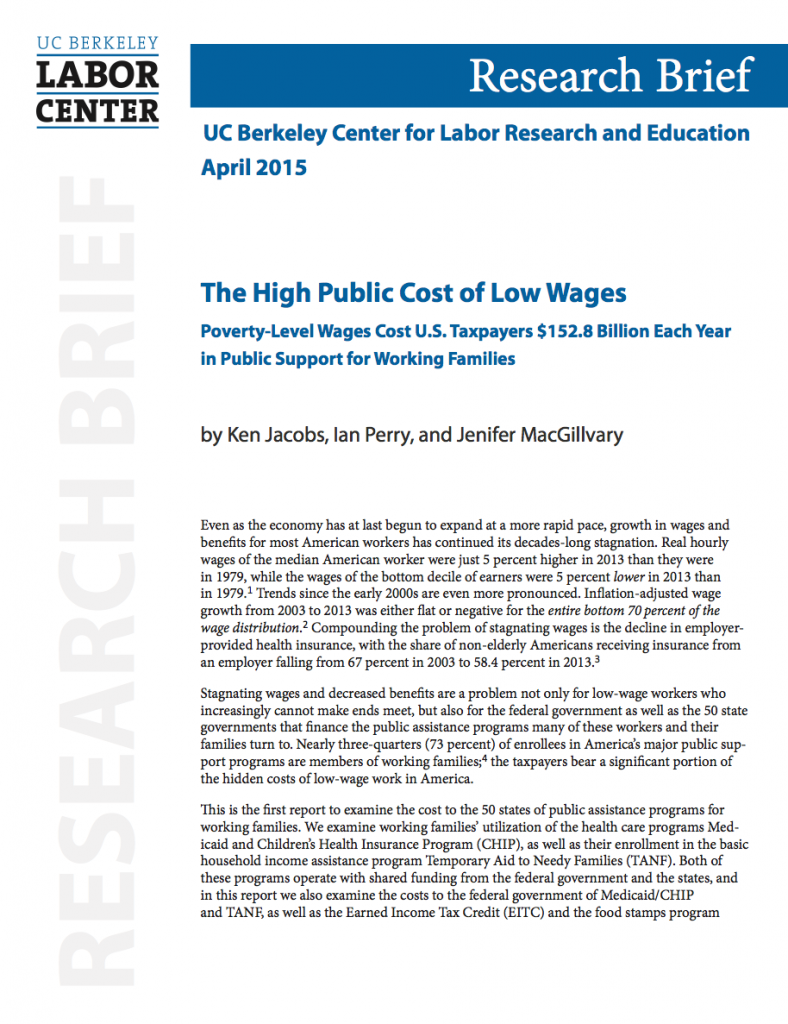 The Center for Labor Research and Education at the University of California at Berkeley has produced the first report to examine the cost to the 50 states of public assistance programs for working families. It turns out that we spend nearly $153 billion dollars a year to subsidize the low wages at McDonald's, Wal-Mart and the like.
Read More: The High Public Cost of Low Wages | UC Berkeley Labor Center
Download a PDF of the Briefing.