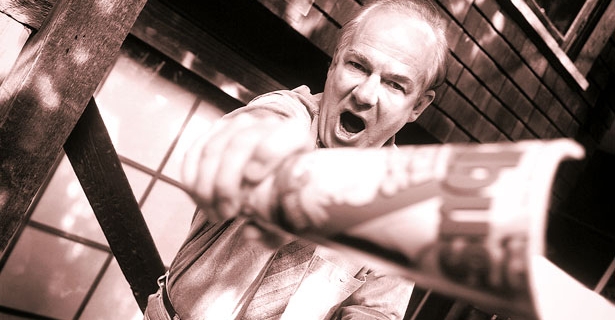 Occupy's Meme Warrior. [In These Times] – Last July, Adbusters sent out an invitation: "On Sept. 17, flood into lower Manhattan, set up tents, kitchens, peaceful barricades and occupy Wall Street." The invitation sparked a movement.
Estonian-born documentary filmmaker Kalle Lasn co-founded Adbusters in 1989. Lasn, who is 70, draws his inspiration from the Situationists, avant-garde European revolutionaries who believed corporate capitalism perverted the human spirit. The Situationists reached their zenith in 1968 Paris and disbanded in 1972, but their efforts to affirm what it means to be free live on in Adbusters.
In These Times spoke with Lasn in March to see what "the man behind the curtain" had to say for himself and the movement he helped ignite.