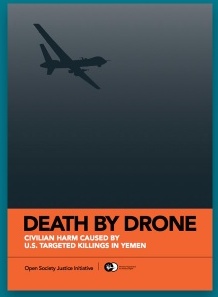 In 2013, President Obama promised that before any U.S. drone strike, "there must be near-certainty that no civilians will be killed or injured." Death by Drone, a new report by the Open Society Justice Initiative, questions whether he has kept that promise.
Learn More: Death by Drone | Open Society Foundations (OSF).
Download the Executive Summary.
Download the full report.