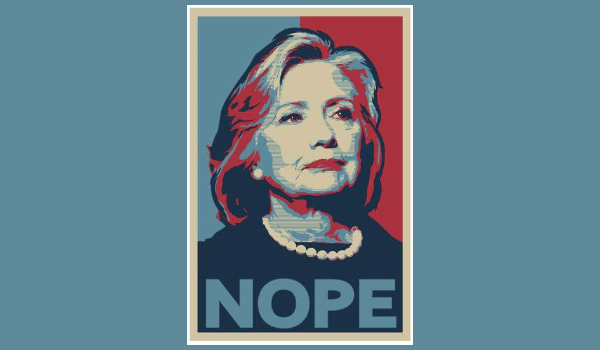 The National Political Committee of the Democratic Socialists of America released bullet points of the organization's 2016 electoral strategy a few weeks ago. They ask that DSA members who don't agree "articulate these points as the organization's perspective and then indicate where the individual member disagrees."
You can read all of their points for yourself at the link included below. I have to say that I am deeply disturbed by what I interpret to be their (at least tacit) encouragement of strategic voting and organizing for the Democratic Party ticket.
…DSA will work with the emerging labor, immigrant, and anti-racist-led "Dump Trump" movement. For this reason, we do not endorse the #BernieOrBust tactic, though we understand the sentiment behind it. Our perspective can best be summarized as: "Dump the Racist Trump: Build the Left from the Grassroots Up."
Although I certainly agree that a Trump Presidency would be a disaster, I also believe that a Clinton Presidency would be a disaster. The NPC's strategy does call for turning a critical eye toward Clinton should she win, but placing emphasis on opposition to Trump alone during the campaign is a mistake, in my opinion. Socialists ought to take a principled stand to oppose both Trump and Clinton between now and November.
My own efforts will be in support of the Green Party candidacy of Dr. Jill Stein. It's way past time to break with the Democratic Party and build a true party of the people.
I hold no illusions that someone other than Trump or Clinton shall prevail in 2016, but I cannot in good conscience lend my support nor my vote to someone I consider to be an enemy of working people. In the words of the great Eugene V. Debs,  "I'd rather vote for something I want and not get it than vote for something I don't want, and get it."
I am thankful that the NPC anticipated and explicitly allowed for dissent within our ranks, and am certainly thankful that they didn't endorse Clinton. This is one of those times, though, when I wonder whether I'm a member of the right organization.
Read the DSA Strategy Points Here: Talking Points for DSA's Electoral Work between May and November 2016 – Democratic Socialists of America
★ ★ ★
Here are a few more relevant links.
This is why a Clinton Presidency cannot defeat Trump.
This is why I broke with the Democrats, and quit voting for the "lesser evil."
This is why I voted Green in 2012. I've since joined the Green Party and am actively working for Jill Stein's campaign.