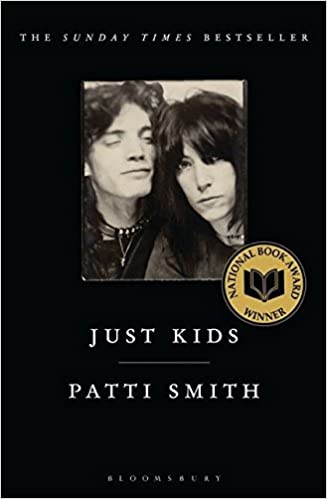 A Memoir By Patti Smith
My wife had given me Just Kids by Patti Smith as a present quite some time ago, and I had not gotten around to reading it until now. Smith's 75th birthday on December 30th prompted me to pull it off the shelves. Once I started reading I could barely put it down.
This book was written as a tribute to her first great love, Robert Mapplethorpe. All I had known before of Mapplethorpe was the controversy surrounding NEA funding of a retrospective of his work titled The Perfect Moment that was exhibited shortly after his death (from complications of HIV/AIDS) in 1989. I'm thankful to know more about about this unique and gifted creative spirit, who was instrumental in lifting photography to the status of fine art that it only attained during his lifetime.
Over the course of 200 and some pages, we learn about Smith's own early life, and her journey from Suburban New Jersey to the center of the mid-1970s Proto-Punk scene at CBGB and beyond. We also learn about Mapplethorpe's youth, and gain some insight into the sexual and artistic sensibilities that informed his career. Just Kids is so much more than simple biography, though. It unveils the complexities of love and art – and lives that are devoted to love and art.
Poetic, inspirational, joyful, sad, informative, direct and starkly honest, this book was a delight, throughout even the darkest moments of its story. Like much of our greatest literature, it offers glimpses into the universal mystery of the human condition by presenting a deeply personal account of a particular life and time.
The edition I have (with the cover pictured above) is a beautifully bound paperback, with lovely leaves, sig configuration and design. Just Kids is most highly recommended, especially to those who are pursuing a creative life, those who value literature, art, photography, poetry or Rock'n'Roll, and those who dream of friendship and love that endures a lifetime.