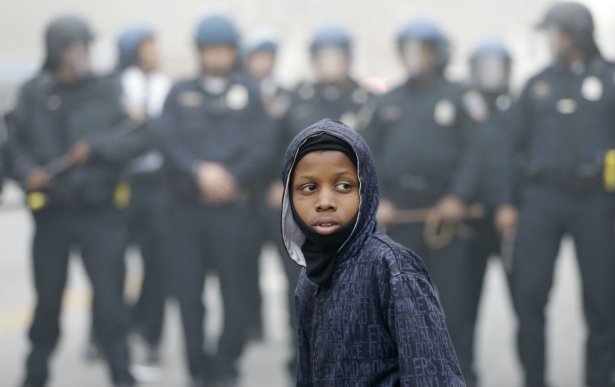 Stacia L. Brown reports for The Nation that the emotional distance between Freddie Gray's moving funeral and the chaos that followed isn't as wide as it may seem.
Billy Murphy had, at one point, asked everyone present to raise their hands if they'd been a victim of police brutality in Baltimore.

Everyone raised a hand.
Read More: Dispatch from Baltimore: Praying for Peace, Living Another Reality | The Nation