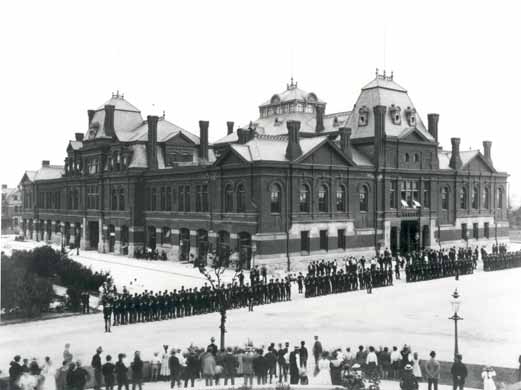 The American Prospect magazine's Website has posted an interactive timeline depicting a brief history of the Labor Movement in the U.S. adapted from If Labor Dies, Whats Next? – a Harold Meyerson piece that appears in the September/October issue.
The timeline includes such notable moments as the founding of the Knights of Labor, the Pullman Strike of 1894 (shown above), the Triangle Fire, the founding of the IWW and more. It's basic information that every American ought to know, but relatively few do.
See the interactive timeline: A Brief History of American Labor.