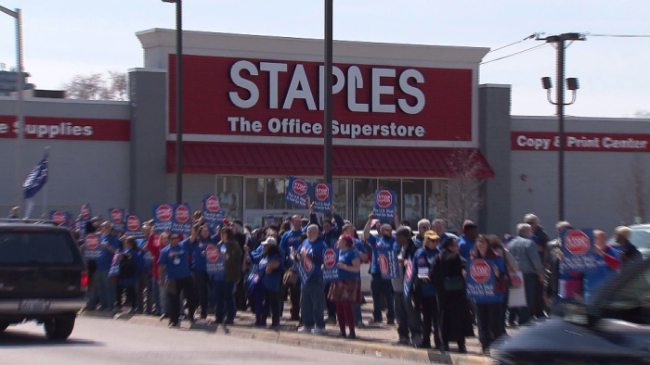 It was one of the pleasures of my life to join together with union sisters and brothers on Saturday to protest the plan to outsource mail services to Staples stores.
Several hundred of us came to the Staples in Elmwood Park for the protest.
Follow these links for more information.
Community and Postal Workers United