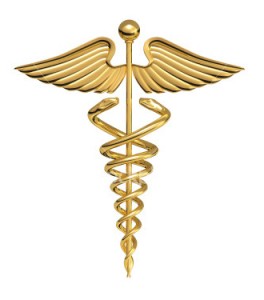 At Mass this past weekend, most Roman Catholics in the United States heard sermons or were read letters from their Bishops railing against a recent decision by the Department of Health and Human Services concerning implementation of health care reform. My own Bishop, Thomas John Paprocki of the Diocese of Springfield in Illinois, said in his letter that President Obama was "being either dishonest or delusional or he is incompetent." He also referred to Health and Human Services Secretary Kathleen Sebelius as a "pro-abortion Catholic." This rhetoric was apparently typical, as Bishops across the nation characterized the HHS decision as nothing less than an attack on religious liberty.
It being the (sad) case that a dedication to the facts has been lacking in some similar communications from the Church hierarchy in the past, I felt it necessary to investigate the matter myself. It has been difficult to parse, but here is what I've learned.
The controversy centers on which preventive services for women will be mandated for insurance plans under the Patient Protection and Affordable Care Act which was passed into law by Congress in 2010. The law gave HHS broad discretion to determine which services would receive required coverage.
In the Summer of 2011, HHS announced rules requiring all new private health plans to cover preventive services such as mammograms, colonoscopies, blood pressure checks, and childhood immunizations without charging a copayment, deductible or coinsurance. In the Interim Rule announced by HHS in August of 2011, "FDA-approved contraception methods and contraceptive counseling" was added to the list of required preventive services. "Religious institutions" were given an exemption from the requirement.
"The administration also released an amendment to the prevention regulation that allows religious institutions that offer insurance to their employees the choice of whether or not to cover contraception services. This regulation is modeled on the most common accommodation for churches available in the majority of the 28 states that already require insurance companies to cover contraception."

– HHS Press Release, August 1st, 2011
So churches would be exempt from the provision, and could legally exclude such services from their employee health plans.
The problem, as I understand it, is that the exemption does not apply to organizations such as hospitals, schools, universities and charitable groups that are affiliated with churches, but only to the churches themselves. The Bishops and other religious groups were in conversation with the Obama Administration during the period of comment for the rules, advocating for a broader exemption. On January 20th, Secretary Sebelius announced that the final rule will allow the affiliated institutions an additional year (until August 1st, 2013) to comply with the law, but will not exempt them from the provision.
Whether this constitutes an attack on religious liberty (or violates First Amendment protections) I do not know. I'm still trying to understand the implications more clearly, and would welcome pointers to more information, commentary and discussions. Clearly at issue is the tension between the rights of faith-based institutions to practice and defend their beliefs, and the rights of individuals and our society to be free from imposition of those beliefs.
I'll be posting more here as I give the matter additional study and prayerful consideration.
A Few Links
E.J. Dionne's Analysis (RealClearPolitics, 24 November 2011)
CBS New Coverage of the Bishops' Letters