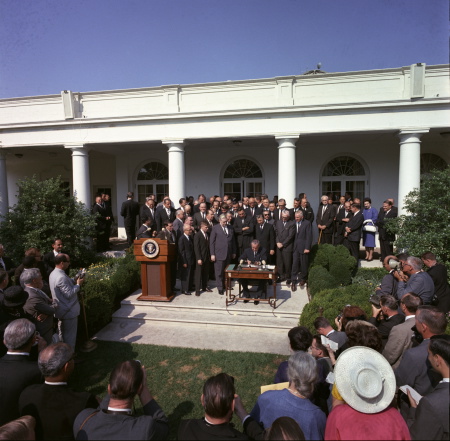 DSA Vice Chairman Joseph Schwartz reviews the recent MSNBC special commemorating the 50th anniversary of the War on Poverty, noting that discussion of the thirty year bi-partian assault on working people received little attention.
The biggest change in the face of poverty in the U.S. from the initiation of the War on Poverty to today is that poverty is now a problem of working families; it was not in 1962.  Today, one half of families living in official poverty have a full-time worker in the household. In 1962, a fully employed worker guaranteed that the family would live above the poverty line.  Why this change? In part, this is due to the conscious corporate assault on union strength.
Read more: The Bi-Partisan Neoliberal War Against the Poor – Democratic Socialists of America.