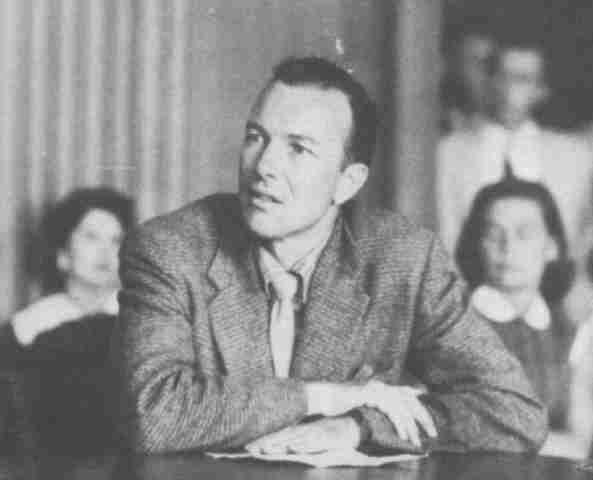 Pete Seeger was heroic in his testimony before the House Unamerican Activities Committee in 1955.
"I decline to discuss, under compulsion, where I have sung, and who has sung my songs, and who else has sung with me, and the people I have known. I love my country very dearly, and I greatly resent this implication that some of the places that I have sung and some of the people that I have known, and some of my opinions, whether they are religious or philosophical, or I might be a vegetarian, make me any less of an American. I will tell you about my songs, but I am not interested in telling you who wrote them, and I will tell you about my songs, and I am not interested in who listened to them."
Read Pete's full testimony: House Un-American Activities Committee, August 18, 1955 – PeteSeeger.net.
It is sad to learn of the passing of Pete Seeger, who has been a personal hero of mine most of my life.
I'd like to share this excellent retrospective that Sam Anderson wrote on the occasion of Seeger's 90th birthday in April of 2009.
"Seeger is, quite literally, a folk hero—in the sense that he collected, wrote, and popularized many of America's essential songs. But he is also a folk hero in the sense that Paul Bunyan is a folk hero."
Read the full essay here: Pete Seeger Celebrates His 90th Birthday — New York Magazine.