Red November, Back November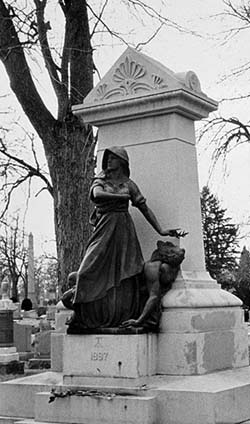 by Ralph Chaplin
Red November, black November,
Bleak November, black and red.
Hallowed month of labor's martyrs,
Labor's heroes, labor's dead.
Labor's wrath and hope and sorrow,
Red the promise, black the threat,
Who are we not to remember?
Who are we to dare forget?
Black and red the colors blended,
Black and red the pledge we made,
Red until the fight is ended,
Black until the debt is paid.
In memory of the Haymarket Martyrs, who were executed by the State of Illinois in November of 1887.