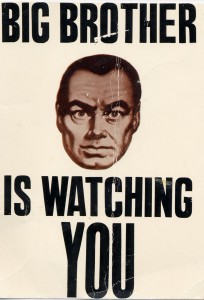 I wish I could tell you more about the government's "secret legal theory" that allows them to spy on you, but it's – you know – a secret.
Democratic Senators Warn About Use of Patriot Act. [NYTimes.com] – WASHINGTON — For more than two years, a handful of Democrats on the Senate intelligence committee have warned that the government is secretly interpreting its surveillance powers under the Patriot Act in a way that would be alarming if the public — or even others in Congress — knew about it.
On Thursday, two of those senators — Ron Wyden of Oregon and Mark Udall of Colorado — went further. They said a top-secret intelligence operation that is based on that secret legal theory is not as crucial to national security as executive branch officials have maintained.